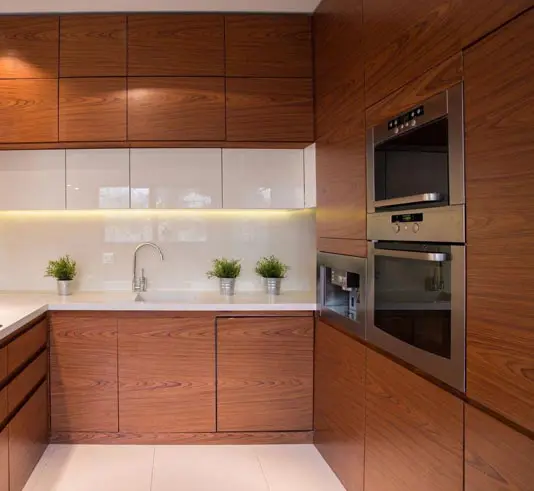 Own Cabinetry of Your Dreams
Just remember if you buy Particle Board Cabinets somewhere else and pay too much that's your business.
NOW if you want 100% ALL-WOOD Cabinets and SAVE money "THAT'S OUR BUSINESS"
Quality Designer Cabinets Made Affordable
At Dixie Cabinets, we know that you've fallen in love with the designer cabinets shown in the magazines, and you are wishing that you could have something like that. We are also aware of the real-world budget limitations coming in the way of your wishes.
That's where Dixie Cabinets comes in. Imagine a company that offers you the designs found in custom cabinetry at a price fits your budget, without skimping on quality and design.
Perfect Choice for the Discerning Homeowner
Dixie Cabinets offers an assortment of cabinets. Our cabinetry is made of high-quality wood, and comes with extreme detailing, and attractive finishing.
We are proud to provide affordable alternatives to today's over-priced cabinetry styles. We do it by sticking to the basics. Dixie Cabinets offers products that are functional and efficient, and stand the test of time, both in workmanship and design.
Cabinetry from Dixie Cabinets are the perfect choice for the discerning homeowner. Everything you find with us, adds lasting value to your home for years to come. So, bring a rough measurement of your kitchen or bathroom, and we will provide the ideal design for you on our computer for free, while you wait.

Our Philosophy
Our Philosophy
We want to create a room so good that you will be proud to say "I purchased them at Dixie Cabinets."

Our Experience
Our Experience
With more than 15 years of experience, we've designed it all – and we can prove it!

Upscale Interiors
Upscale Interiors
The elements we use to accessorize and design your kitchens are always sleek and upscale.

Design Ideas
Design Ideas
Want unique and modern design elements? We're the design team that you're looking for!
Just remember, if you buy particle board cabinets somewhere else and pay too much, that's your business. But, if you want 100% all-wood cabinets and save money, that's our business.
Are you remodeling your kitchen or bathroom? Or just adding a hutch to your dining area? No matter your need for cabinetry, you'll get the right piece at Dixie Cabinets.