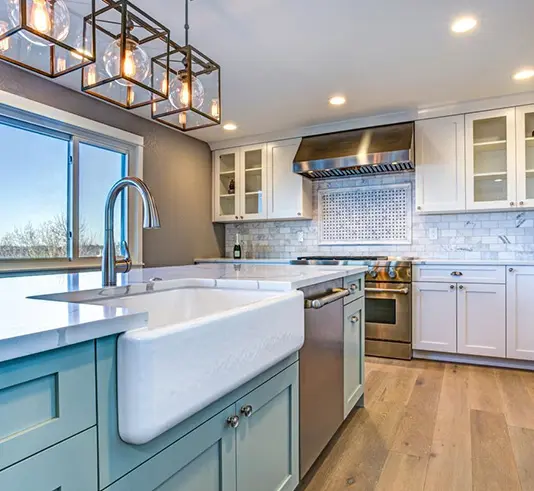 We are a company that believes in providing 100% all-wood kitchen and bath cabinets. We are the cabinet experts, who maintain quality of service, design uniqueness and customer satisfaction.
My name is David. I started working on cabinetry in 1999 for my father on the assembly line building cabinets. He always said "If you're going to learn the cabinet business, then you need to start at the bottom". In 2003, I finally worked my way into the retail end, became a kitchen and bath designer, and designed over 20,000 different kitchens and bathrooms.
Excelling In the Marketplace
I was so delighted to see the happiness on my customers' faces when their dreams of having the perfect cabinet came true. There is nothing better in life than making someone's dream come true. Feeling proud we sold them a product they could depend on.
In 2007, I was on my own and made so many new friends as I sold all-wood cabinets. I feel our products are higher quality than what the big box stores sell. Usually, these big stores say that their products are all-wood, but those products are made from generally engineered wood, particleboard, or just Masonite.